Unibet Horse Racing Betting
About Unibet
The Unibet company was founded in 1977 to share expertise with others to provide for more informed betting. The company is committed to developing a site which caters for secure deposits and withdrawals, while also sharing the knowledge and insight amassed to help you place better-informed bets. Unibet continuously strives for innovation and development, with the players at the very centre of everything that is done. They are consistently recognised for the excellent products on offer.

Responsible Gambling
The company is a member of the European Gaming and Betting Association, as well as the Remote Gambling Association. If you feel your gambling is becoming a problem, Unibet works with Gambling Therapy, which allows you to access free live chat and email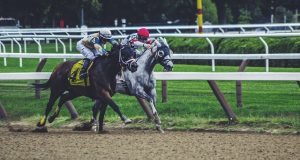 counselling. There are also systems in place that will enable you to control your gambling. For instance, you can limit the amount you can wager each week, or you can self exclude yourself from its website for a period of your choosing.
Horse Racing
Horse racing will typically involve two or more jockeys riding horses over a set distance. The sport, which is undoubtedly one of the most ancient when taken at its most basic premise, has remained unchanged since at least classical antiquity. Horse racing dates back to around 4500 BC in Central Asia. Horse racing is now one of the few forms of gambling that is legal around most of the world. The horse race gambling market was worth $115 billion worldwide in 2008.
Types Of Horse Racing
Horse racing comes in numerous different forms, including but not limited to:
Flat Racing: This is when horses gallop between two points, directly with no obstacles. Flat racing is undoubtedly the most common form of racing worldwide.
Jump Racing: This is where horses run while jumping over obstacles. In the United Kingdom, it is also known as National Hunt Racing but will sometimes be referred to as Steeplechasing.
Harness Racing: Horses will race at a specific trot or pace while also pulling a driver in a sulky. In North America, harness racing is limited to Standardbred horses. As of January 2019, the wealthiest Standardbred horse in the world was Foiled Again, before he retired at 15 years old.
Endurance Racing: This is where horses will travel cross country, generally over long distances from 40 to 161 km.
Horse Race Betting
Unibet is the place to be for anyone who has a passion for horse racing. Offering a wide range of online betting events from across the world, with the most competitive race odds which are updated regularly, Unibet covers all of the major horse racing events. By registering with Unibet, you can enjoy endless opportunities. People have been betting on horses pretty much as long as they have been racing. Formal horse race betting can be a fun way to spend your time, as well as a profitable one, when done responsibly and when you know what you're doing. Doing your research into the horses and jockeys running in a race before placing your bet is possibly the most critical task you can do to increase your odds of winning. The Unibet website will give you plenty of tips to increase your chances of being lucky and winning your bets.

What Are Betting Odds?
There are two ways in which bookmakers will display betting odds, with the traditional fractional system being the most widely used. For instance, you may bet on a horse at odds of 2/1. In simple terms, odds of 2/1 mean that for every $1 staked you'll win $2 plus get your stake back should your horse win (or place, depending on the kind of bet you make). Sometimes the odds may be 1/2, meaning that for every $2 staked you'll win $1 and get your stake back. Typically the shorter the odds, the more likely it is that a horse is predicted to win.
The Latest News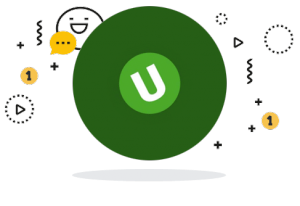 Thanks to the dedicated blog, you can keep up to date with news from the world of horse racing. Whether you want to know the most recent predictions for races or read insights about your favourite jockeys, you'll find it all on the Unibet blog. Here you will even find tips from the experts, allowing you to place your bets with the best information at your disposal to increase your odds of winning.
Watch Horse Race Events Live
On the Unibet website, you can watch horse race events live from the comfort of your own home. Betting events which have the Unibet TV logo next to them will be available for live streaming on your device.
How Do I Place a Horse Racing Bet?
After creating an account, when you click on racing on the Unibet website, you'll see the race card for the races scheduled for today and the coming days. By clicking on the start time of the race you wish to bet on, the bet screen will be opened, where you can click on the dividend for the runner you want to back. The selection you make will appear in the bet slip. Make sure you read the terms and conditions before placing any bets; for instance, ensure you know what the minimum deposit and withdrawal amounts are.
Bet From Your Phone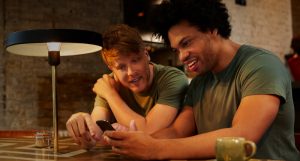 Unibet offers both a mobile version of the website and a mobile app, allowing you to place your desired bets on the go. You'll be able to view your account from anywhere, check your pending bets, as well as being able to deposit or withdraw money. From the mobile services you'll also be able to contact customer support should you run into any problems.
Your Data is Secure
The Unibet website, as well as the apps, are all designed with your data security in mind. None of your data can be intercepted, changed or stolen by third parties. This helps to provide you with peace of mind that the details you share with us will go no further than our platform.